Application, Admission & Fees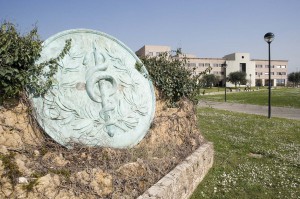 If you wish to apply for the Pre-University Summer Camp please fill the application form attached. You can download it here. In addition, as a minor, we need your parents to sign a disclaimer for permission to participate in the activities of the Summer Camp. You can download it here. As enrolment is limited, it is critical to submit applications early. Applications will be accepted not later than June 30, 2014 and will be confirmed before July 4, 2014. Each application must have the following:
Copy of your document,
APPLICATION FORM and DISCLAIMER filled in,
Personal statement explaining the interest in the Pre-University Summer Camp (motivation letter),
Letter of recommendation from a Home Professor,
Application fee in the amount of € 100,00 by bank transfer.
Please fax the requested documentation at +39 06 7236 605 or send it by email to relazioni.internazionali@uniroma2.it.
The total programme cost, including boarding and the cultural activities is € 190,00.
When submitting their application, ALL participants will be asked to pay a nonrefundable registration fee of € 100,00  to be credited towards the programme tuition by May 23, 2014 by bank transfer.  Accepted students should pay the full enrolment fee by June 11, 2014.  Bank transfer details:
Centro Gestione Servizi della Facoltà di Medicina e Chirurgia e della Biblioteca di Area Medico-Biologica
UNICREDIT BANCA DI ROMA
IBAN: IT63 Q 02008 05168 000000667072
SWIFT CODE: UNCRITM1B45
Reference: Pre-University Summer Camp 2014+ name and surname. Bank transfer receipts should be faxed at +39 06 7236 605 or send by email to relazioni.internazionali@uniroma2.it